Is bigger always better?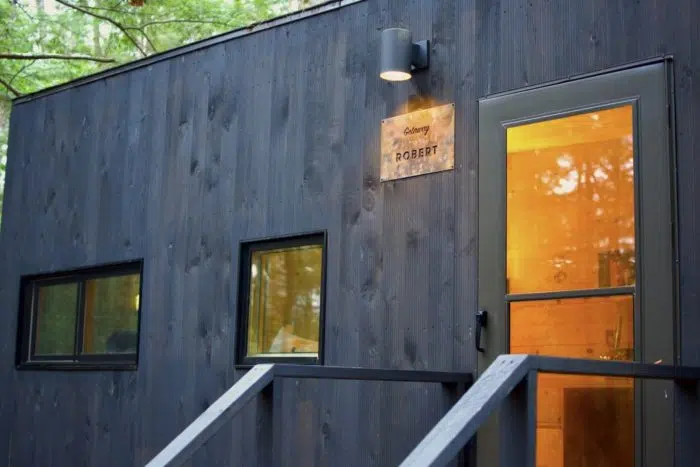 For those who make up the growing tiny house movement, it isn't always the case. The movement is an architectural and social campaign that supports a simplistic lifestyle by residing in very small spaces. Those who support it view large homes — and more crucially, the high costs of living that come with them — as not only unnecessary, but even a detriment to a household's happiness, too. If this is something that rings true for you, here are some key considerations to make when building your very own humble abode.

Manage Your Building Costs

Building a tiny house can be just as challenging as constructing a two-storey home. Since you'll need to make the most of the limited space, your creative muscles must be flexed a little more than usual. This also often entails having furniture and other fixtures custom-made to be more economical with the space available. Plus, it will require professional help for utilities like plumbing and electricity. If you're not carefully tracking your expenses, your tiny house might come with a hefty price tag. A pro-tip? As we've previously shared in 'How to Convert Your Garage to Gain Extra Space', creating a budget ensures that each aspect of your tiny house is covered. The key to successfully building a tiny house is having keen attention to detail.

Take Out Necessary Insurance Plans

While having a tiny house may be especially convenient, its small size doesn't mean it's infallible. In fact, to maximise space the heating system will have to be compressed and much more interconnected than regular homes. Heating and plumbing failures like leaking boilers or burst pipes could therefore easily disrupt the whole property. These unavoidable issues are why HomeServe's home maintenance team recommend investing in good coverage for your boilers and heating system. Due to the size of the property, the expenses could quickly add up if any damage spreads undermining the cost saving purpose of a tiny home. Smaller spaces can lose a lot more much faster than large homes so it pays to be protected.

Be Resourceful with Materials

Before purchasing new materials, why not take a look at things that can be repurposed? At its core, joining the tiny house movement means adopting a minimalist lifestyle. In fact, The Huffington Post notes that you'll make meaningful changes like keeping only essential items inside and consuming less energy. You can get a head start on this simpler life by gathering recycled materials for the building process. Case in point, reclaimed wood can be used for your walls, floors, or even your counters, since this recycled material is very durable. Plus, your tiny home will have a charming rustic look when using reclaimed wood. For something more modern, reclaimed corrugated metal will look great as exterior wall panels, too.

Invite More Light Inside

If you're concerned about feeling confined, don't fret, since you can make your small home feel especially spacious by simply bringing more light inside. A great place to start is selecting the colour of your interiors. Steer clear of dark shades since they can feel rather restricting. Instead, opt for light colours because they create the illusion of a bigger space. True enough, Ideal Home notes that brilliant white paint hues are a perfect choice for small spaces. And don't forget to add windows in the roof, so that more natural light can get inside.