Right to Build 2014: What It Means To You
Anyone with an interest in self build will have heard about the government's 'Right to Build 2014' scheme, designed to encourage those who are considering building their own home to take the plunge. But what does it mean, and how can you benefit from it?
Planning Minister Nick Boles has announced new measures which will allow aspiring self builders to ask their local council to identify a 'shovel ready' site for their project. Registering an interest in self build with your local planning department will entitle you to be kept up to date with all serviced plots made available to the public, and what's more, the land will be sold at market value to keep costs competitive.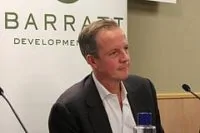 The aim of 'Right to Build 2014' is to increase the levels of self building in the UK in an attempt to lessen the impact of the looming housing crisis. British self builders account for just 10% of new homes built, a figure that pales in comparison with our European neighbours; Germany, France and Italy all average around 60% per year, whereas in Austria the figure is as high as 80%.
'I believe that government should help anyone who wants to build their own home to find a plot of land to build on. That's why we want to give people a Right to Build so anyone looking for a shovel ready plot can turn to their local council and expect them to suggest some suitable sites,' – Nick Boles MP, Planning Minister
Houseplansdirect would encourage all aspiring self builders to contact their local councils to enquire about 'shovel ready' sites and registering for notification of available plots. This is just one of the strategies of 'Right to Build 2014', however – others include a £150 million investment in 10,000 serviced plots around the country and a prospectus published in June to help developers and community groups apply for funding to prepare the sites.