What are house plans?
"What are house plans?" was a question posed to me the other day by a lady on the phone. We'd been talking for 5 minutes or so by that point, and I think it took her that long to feel comfortable enough to ask.
I realised afterwards that perhaps the ability to read and understand architectural drawings is something I take for granted, having done it for so long. I thought back to when I was an apprentice and was handed a stack of A1 drawings on my first day, and told to have a go at redrawing them on AutoCAD. Most of the symbols meant nothing to me, and I was struggling to tell a door from a window to start with.
So, if you are new to all of this and don't have any experience with house plans, here is a very simple guide to what house plans are, and what you will find when you open them up.
Bear in mind that this brief guide only covers a set of standard planning application drawings, like ones we sell for instant download on this website. Drawings that you may need for Building Regulations approval and construction will be more detailed – but we'll get to that later. For now, let's concentrate on what planning drawings tell us.
Elevations: our drawing packages always have the elevations at the front, as these are the most recognisable part. Elevations simply show the four sides of a house – the front, the rear, and the two sides. Sometimes, in more complex designs, there may be additional elevation views, but in 99% of cases there will just be four sides. They may sometimes be labelled as North, South, East and West, to relate them to a particular site.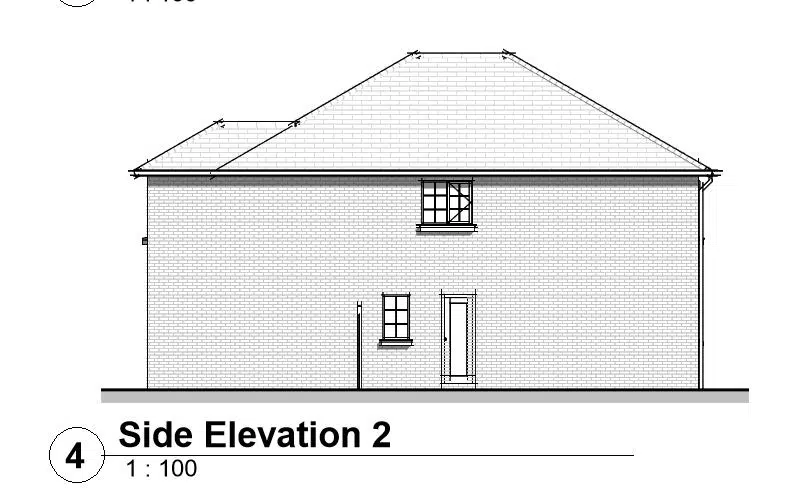 Floor Plans: most people will be reasonably familiar with these from looking at estate agents' floor plans, but architectural floor plans are usually a lot more detailed. The floor plans show the position of all doors and windows on that floor level, plus staircases, internal walls, and sometimes kitchen and bathroom layouts. There will usually be external dimensions, and sometimes internal dimensions too, although internal dims are not always shown on planning drawings.
Roof Plans: these are pretty self-explanatory but there may be some elements you haven't come across before. For example, some roof plans will show the size and position of rooflights or Velux windows, as well as fascias, guttering and ridge caps.
Sections: section views are very useful as they literally take a cross section through the building, as if you had cut it open to look inside. These drawings will usually include information which would not easily be shown anywhere else, such as floor-to-ceiling heights, or the pitch or angle of the roof or stairs. There may also be detail elements shown, such as insulation in the roof or floors, and the depth of the foundations.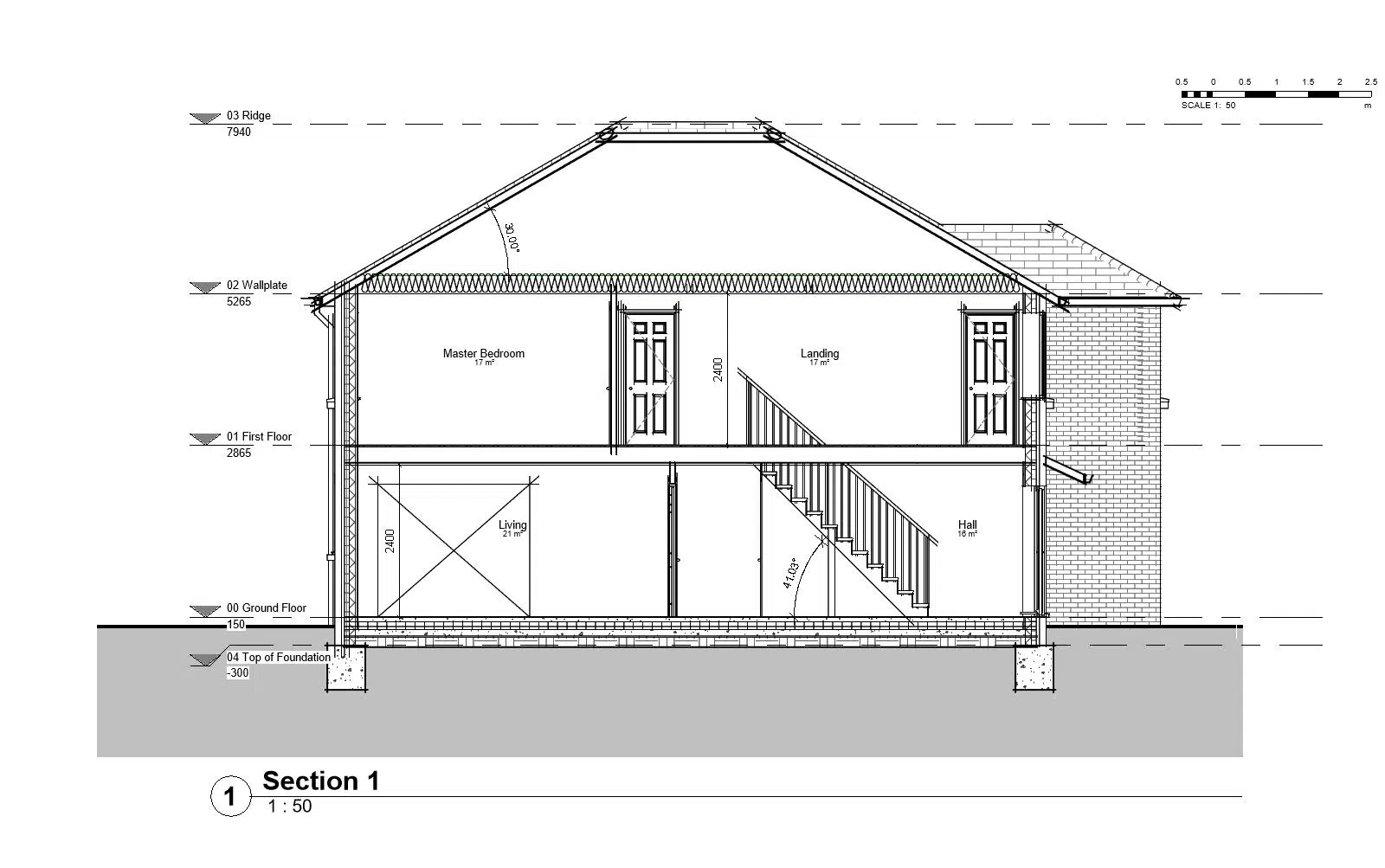 3D Views: finally, the best bit – the 3D views. It's worth noting that your local planning department will take on board any illustrative views or computer-generated images, but will very rarely list them among the approved drawings. So, they're almost like a free shot – they show the planners what you have in mind, but you are not tied to the exact details shown in terms of brick or roof tile colours, for example, or the shade of the gravel on the driveway.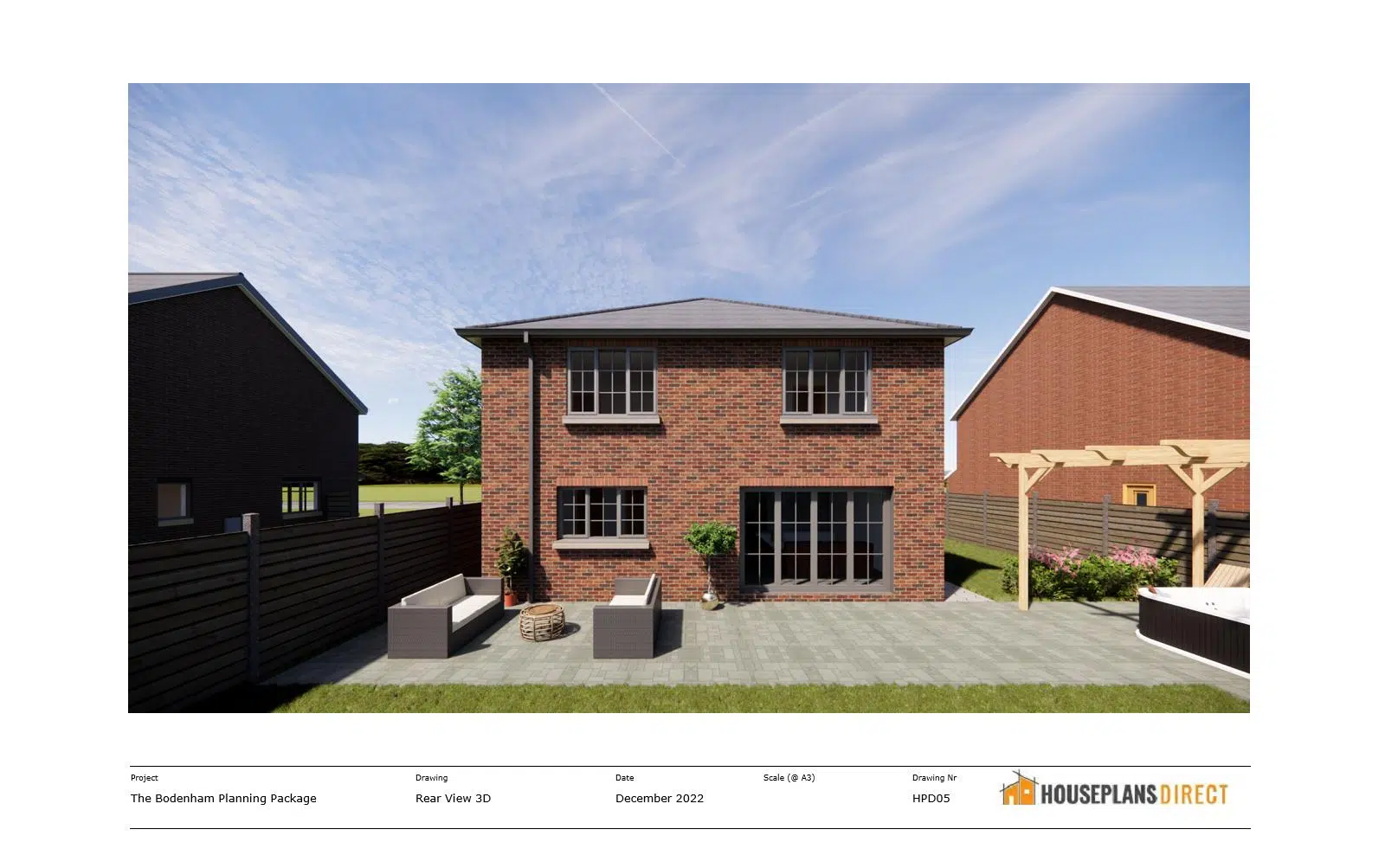 And that pretty much summarises what you can expect to find in a set of house plans submitted for planning approval. As mentioned above, Building Regulations and construction drawings are naturally even more detailed and complex, but that's perhaps a topic for another day. I hope you found this information useful – for more advice, resources and ideas, carry on browsing our website or contact us for assistance.